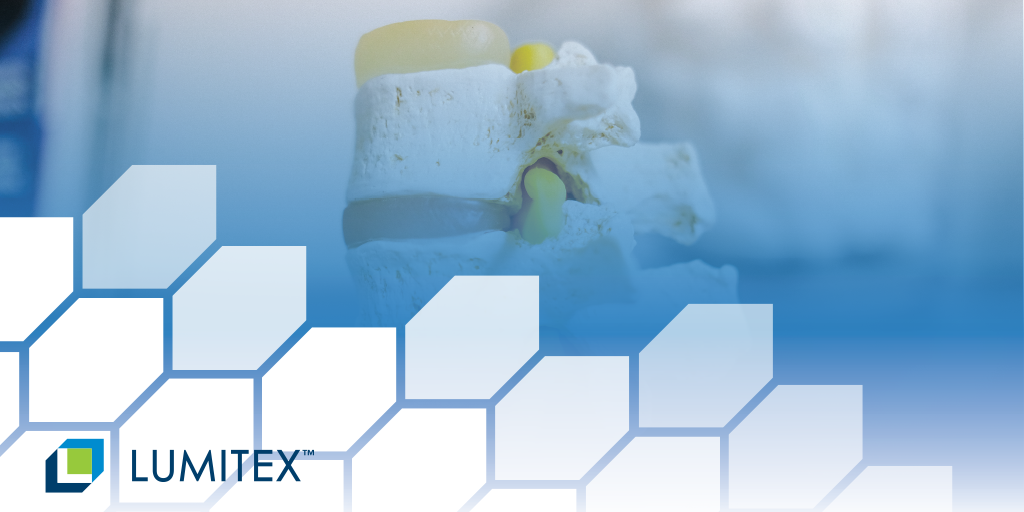 OLIF, also known as oblique lateral interbody fusion, is a procedure that is performed as a minimally invasive surgery (MIS) technique.
This innovative technique is growing quickly and is becoming more widely practiced. The number of established surgeons beginning to offer MIS OLIF is rapidly increasing by around 10% every year.
As a lighting solutions provider, we're dedicated to staying on top of the latest minimally invasive surgery techniques and technological advancements in the market.
We understand that integrating optimized light into your surgical retractor system is key for building a better retractor system that will help you become the industry leader in surgical solutions.
This article on the OLIF spinal procedure covers what the procedure consists of, why the OLIF approach is used over alternative surgeries, the benefits of the procedure compared to "open fusion techniques," and much more!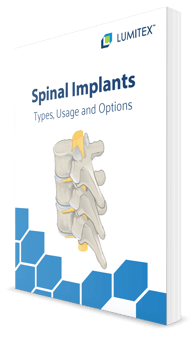 OLIF Spinal procedure: Approach to Less Invasive Surgery
An OLIF is a surgical technique for spinal problems that minimizes cutting to muscles and uses a single port to access the disc space, fill it with bone material, and then fuse the bones of the lumbar spine. In some cases, using an OLIF procedure will minimize the costly use of navigation devices because the approach is not at risk of contracting the CNS.
OLIF can be used to treat various conditions of the lumbar spine, including but not limited to degenerative disc disease, herniated disc, fractures to the vertebrae, spinal deformities, spinal weakness, or spondylolisthesis.
This technique is sometimes referred to as Oblique Lateral Lumbar Interbody Fusion (OLIF).
Here is a detailed video on the OLIF procedure by Medtronic Spinal:
Source: YouTube, Oblique Lateral Interbody Fusion (OLIF) patient education video by Medtronic Spinal
Why is the

OLIF P

rocedure

U

sed vs. Alternative Approaches

?
An OLIF procedure can be used over traditional approaches to avoid cutting the psoas muscle, making this procedure a minimally invasive surgery. This is crucial because avoiding cutting the psoas muscle can lead to a faster recovery for the patient.
So...how is this procedure done?
A surgeon will begin by positioning the patient on their side and using a fluoroscope (also known as a video x-ray device) to find the damaged disc.
From there, a small incision is made to allow some small tubes, called "dilators," to reach the disc and a surgical retractor to create a working field for the surgeon. [source] Next, a 10 mm diameter surgical port is introduced to allow access to "Kambin's triangle."
A definition of Kambin's triangle, according to The Journal of Neurosurgery (JNS), states that Kambin's triangle is "an anatomical corridor used to access critical structures in a variety of spinal procedures." This space is considered safe because it does not house any vascular and neural structures of importance.
Kambin's triangle allows access to the disc without cutting through the psoas muscle, which is key to faster recovery time for the patient because it skips cutting or separating the psoas muscle.
The disc is removed through the space and then packed with either the synthetic bone growth matrix or the patient's bone graft. [source]
Finally, the surgeon will insert a cage or support structure before attaching the disc to the next disc underneath it.
Here is a photo that depicts Kambin's Triangle.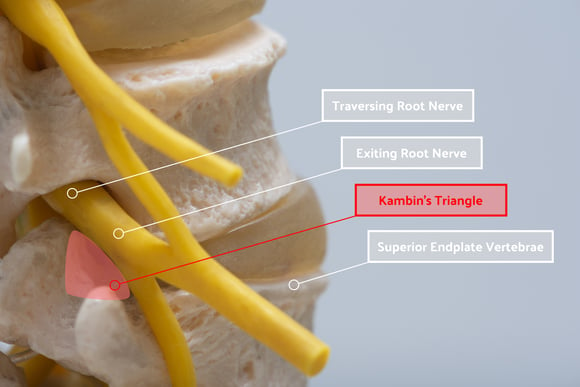 Pros and Cons of OLIF Surgery Compared With Other Surgeries
OLIF Compared with Posterior Lumbar Interbody Fusion (PLIF)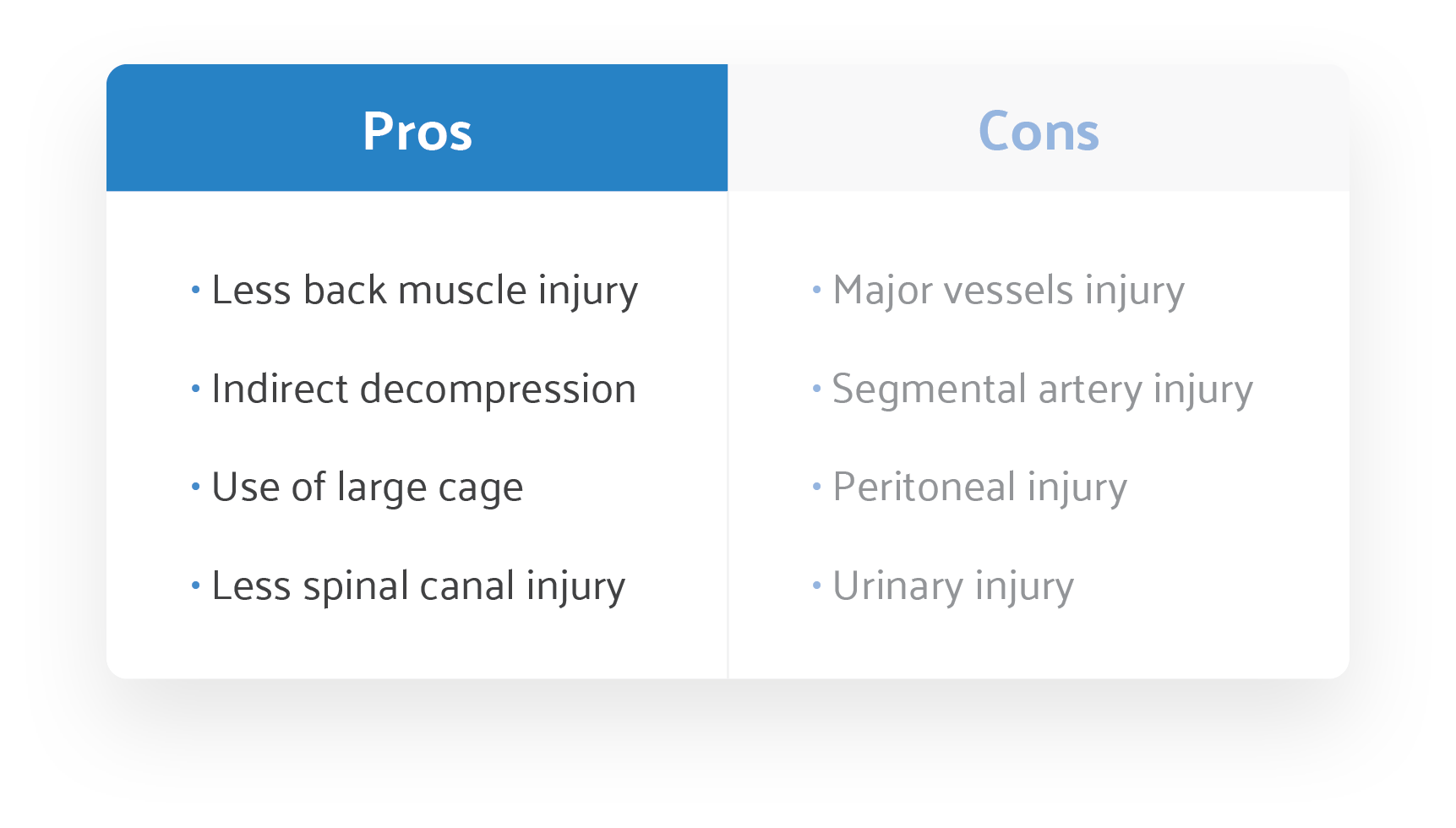 OLIF Compared with Extreme Lateral Interbody Fusion (XLIF)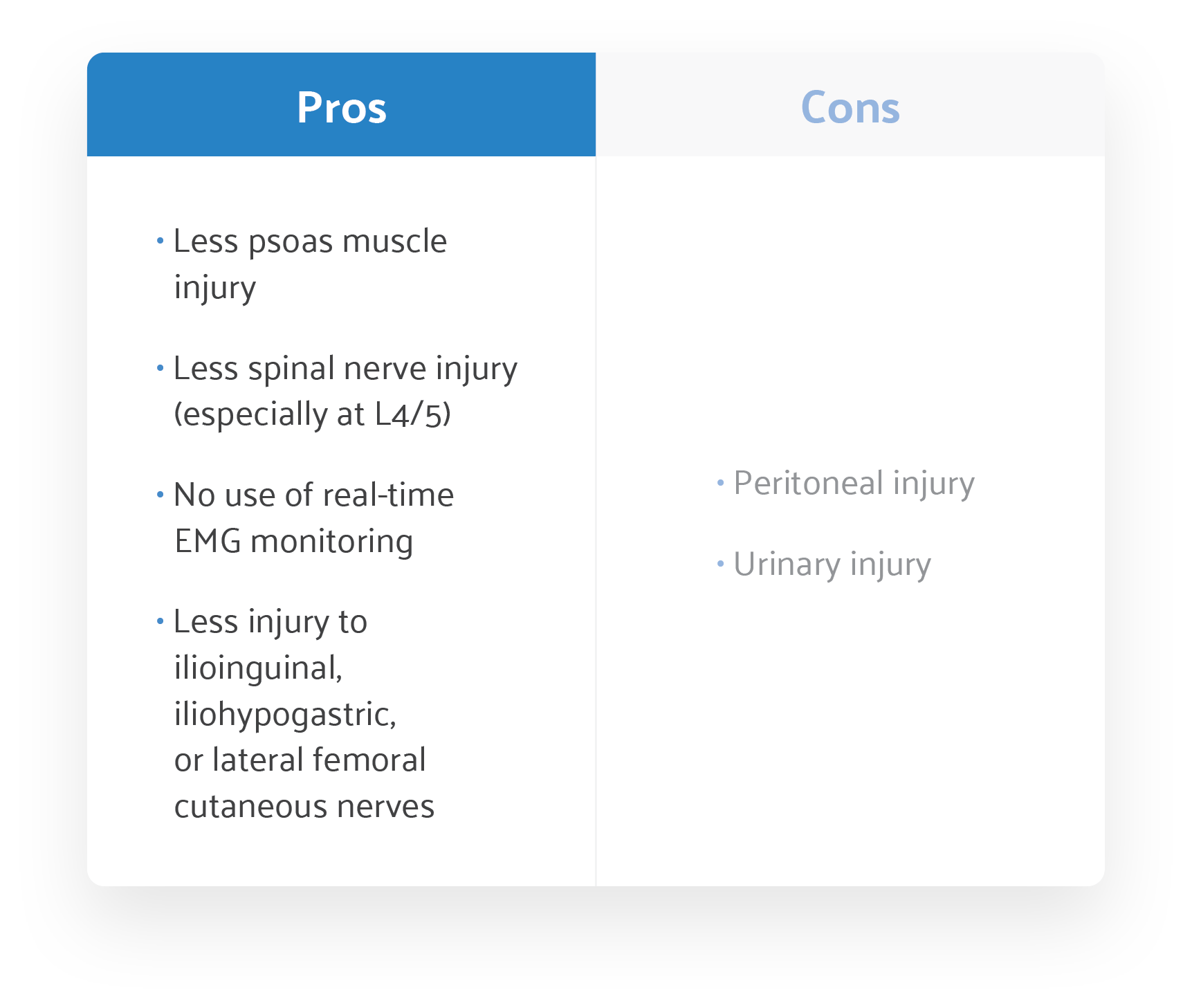 Source: "Mini-Open Anterior Retroperitoneal Lumbar Interbody Fusion: Oblique Lateral Interbody Fusion for Lumbar Spinal Degeneration Disease."
Benefits of the OLIF Procedure and Possible Risks to Keep in Mind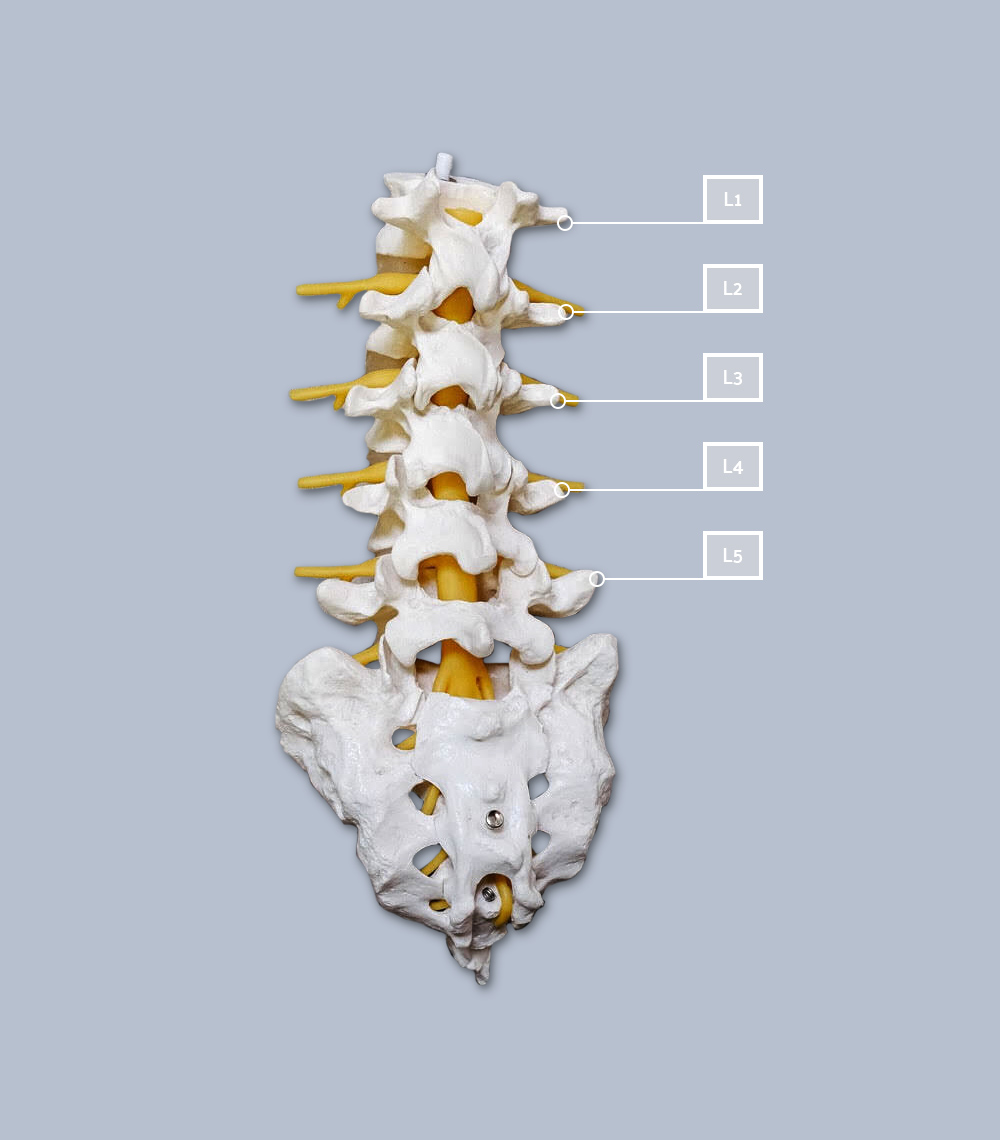 Photo by NeONBRAND on Unsplash
Spinal surgeries are known for their invasiveness and can cause loss of back strength due to cutting into significant back muscles to reach the centrally located spine.
OLIF is one of the few spinal surgeries that is a minimally invasive procedure and can reach the problem area without cutting into any major muscle mass, therefore protecting the body's strength. [source]
That said, there are a handful of other vital reasons to consider OLIF surgery over more traditional "open fusion techniques." But, like any surgical procedure, there also are risks that come with the OLIF procedure.
We discuss both the advantages and disadvantages of the OLIF procedure below...
Advantages:
Neuromonitoring not needed to assess for nerve trauma
No repositioning of the patient; the procedure is done on the patient's side through an oblique approach
The procedure is technically easier, which means shorter learning curves for the surgeon
Reduced in-surgery time
A patient needs less anesthesia due to shorter operating times
Cutting into muscles and soft tissue not needed
Lower risk of nerve damage or bleeding
A portion of the bone (facet) is not removed; the procedure utilizes dilation of the space
The risk of blood clots is reduced due to shorter procedure time
Less wound infections compared to ALIF
The patient is exposed to less radiation thanks to the fluoroscopy
Quicker release from the hospital
Disadvantages:
There is a chance of converting from minimally invasive surgery to an open procedure.
Chance of nerve damage or damage to surrounding tissue
Potential for instrument malfunction
Risk of non-fusion of discs, known as a 'failure.'
Why is

the correct

lighting essential

for an OLIF procedure?
Small incision

opening,

requires

illumination at the

disk

removal/

insertion point

A deep cavity makes

traditional

headlamps

in

adequate

, only usable by the wearer

OR overhead lights do not provide illumination

at the correct cavity angle

Lumitex

OLIF lighting technique allows for adjustable

lengths

to accommodate various

incision depths
Below are two images of a Lumitex customer's light with a retractor "in action."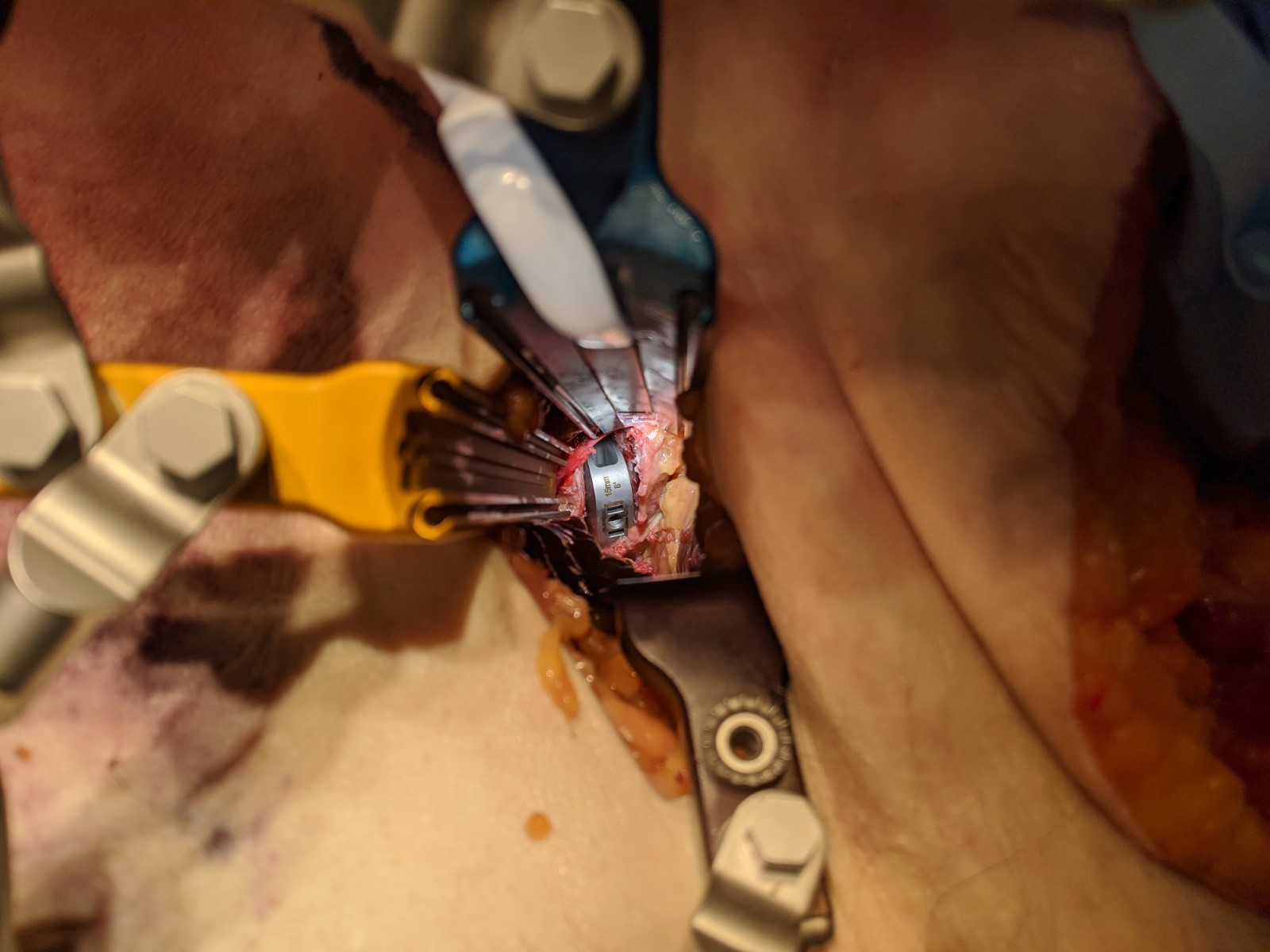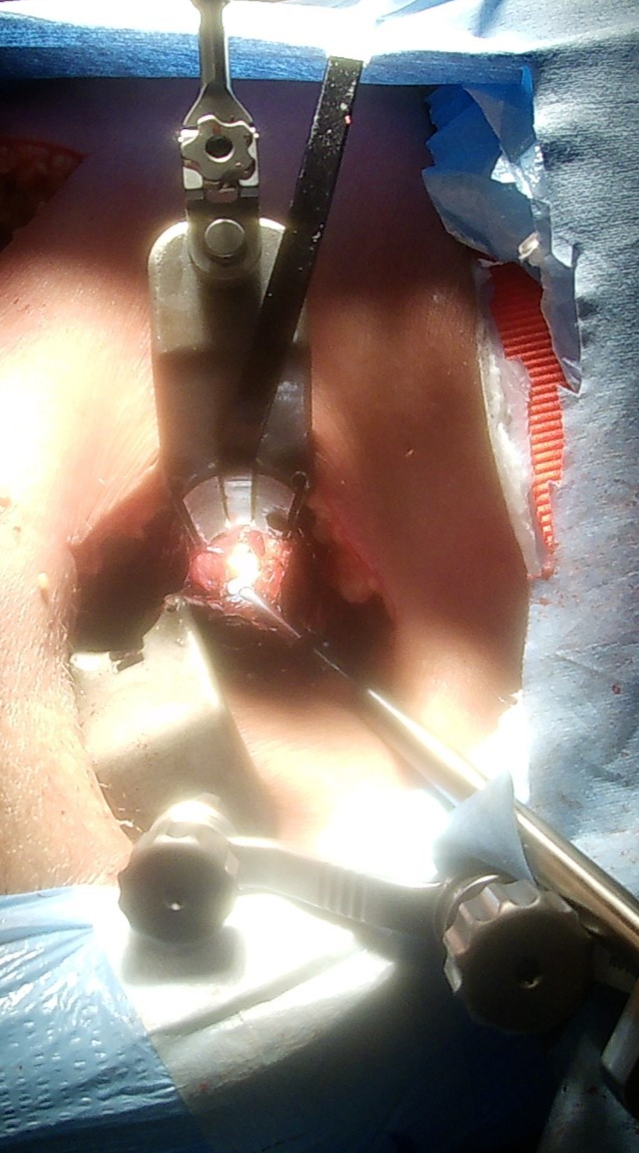 Conclusion
Since Minimally Invasive Surgery (MIS) was introduced, many advancements have been made in the industry. According to a market analysis report by Grand View Research, "the MIS instruments market size was valued at $20 billion in 2018 and is anticipated to grow at a CAGR of 9.85% during the forecast period 2019 - 2026."
It's without a doubt that OLIF procedures will become increasingly more prominent throughout the industry and both spinal instrument and implant companies looking to develop their capabilities will be adding OLIF illumination to their portfolio.
At Lumitex, we can give you everything you need to add light to your surgical retractor system, so you can focus on improving the standard of patient care. Share your project with our team today so we can help you optimize your design to enhance patient care and outcomes.
**References
Ohtori, Seiji & Orita, Sumihisa & Yamauchi, Kazuyo & Eguchi, Yawara & Ochiai, Nobuyasu & Kishida, Shunji & Matsuura, Yusuke & Aoki, Yasuchika & Nakamura, Junichi & Ishikawa, Tetsuhiro & Miyagi, Masayuki & Kamoda, Hiroto & Suzuki, Miyako & Kubota, Go & Sakuma, Yoshihiro & Oikawa, Yasuhiro & Inage, Kazuhide & Sainoh, Takeshi & Sato, Jun & Takahashi, Kazuhisa. (2015). Mini-Open Anterior Retroperitoneal Lumbar Interbody Fusion: Oblique Lateral Interbody Fusion for Lumbar Spinal Degeneration Disease. Yonsei medical journal. 56. 1051-1059. 10.3349/ymj.2015.56.4.1051.