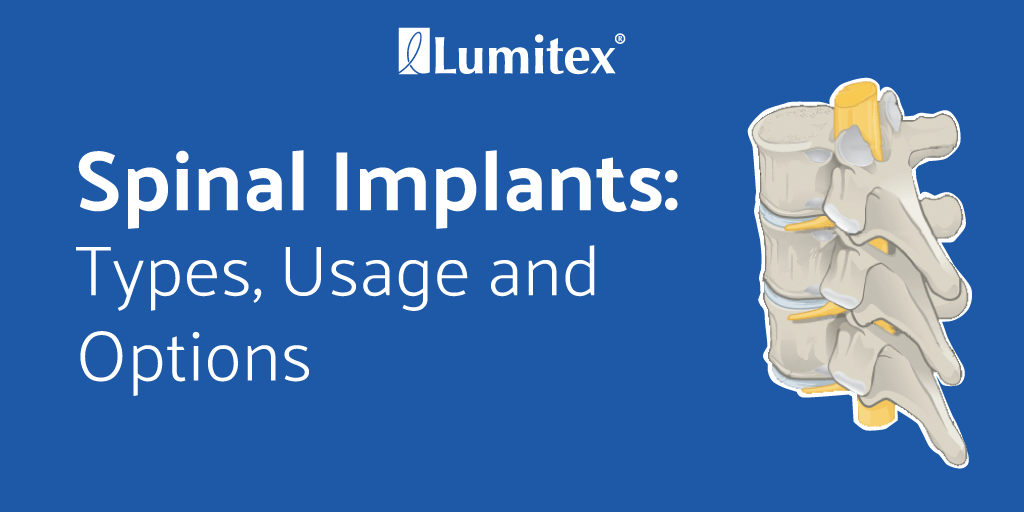 ---
Technology breakthroughs in spinal implants are extensive right now.
And it's only getting larger.
The U.S. spine implants market is forecast to grow at a compound annual growth rate of 5.29% between 2016 and 2020, according to a Research and Markets report.
Growing usage of implant procedures and the increased adoption of minimally invasive surgeries allow surgeons to create smaller incisions and better outcomes for the patient. Due to the confines in MIS surgeries (narrower and deeper cavities), the need for better visualization is indispensable.
As a leading custom medical device lighting company, our commitment encourages us to stay on top of the latest spinal implants, spinal surgery techniques and technological advancements in the market. This article covers spinal implant types, usage, and developing trends.