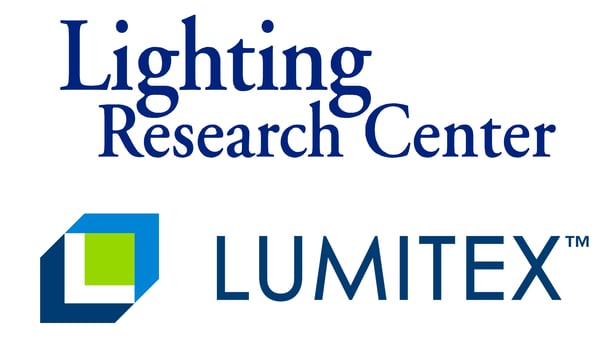 July 1, 2019
The Lighting Research Center (LRC) at Rensselaer Polytechnic Institute today announced a new strategic collaboration with Lumitex, a world-class innovator in lighting and light-based technologies. The LRC and Lumitex will be working together to develop a joint research agenda to inspire new product development and commercialization.

"Lumitex is a company that is agile with using light in a variety of products and applications and is also agile when it comes to adding value to a diversity of markets. I am looking forward to working together to help both the LRC and Lumitex create value in new areas," said Ziggy Majumdar, Director of Development at the LRC.

"The Lighting Research Center has been on the leading edge of light science and technology. Their deep understanding within these functions is invaluable for innovation and commercialization of new ideas within lighting. The entire Lumitex team is excited to innovate and disrupt the industry together with the LRC," said Austin Ruhle, Vice President of Strategy and Business Development at Lumitex.

Since its inception in 1988, the LRC has been dedicated to advancing the effective use of light for society and the environment. The LRC conducts research in light and human health, transportation lighting and safety, solid-state lighting, energy efficiency, and plant health. All of our accomplishments have been achieved through collaborations with our Partners, Alliance Members, and research sponsors. As we move forward to new areas of research and applications of light, we seek to continue and enhance our collaborative legacy through new strategic collaborations with those who share our vision and goals.

Representatives from Lumitex will attend the LRC's 2019 Summit from October 15-17 in Troy, New York. The LRC Summit aims to inspire discussion and shape the future of lighting, where the industry plays a strategic, recognized role in benefiting society and the environment — from improving human health to enhancing food production to managing clean energy in the new electric grid.

"What we are really hoping to do at the event is to define the future of lighting," said Majumdar.

A full list of programming, along with speaker bios and descriptions of each talk, is available at the LRC Summit website: https://www.lrc.rpi.edu/summit/

About Lumitex
Lumitex designs and develops new lighting systems using best-in-class techniques, practices, software modeling and quality systems to create innovative solutions and looks to new and existing lighting systems. They serve highly regulated markets such as phototherapy, automotive, surgical, and aerospace and reduce the customer's infrastructure and overhead needs for testing, compliance, and regulation. They use an unbiased approach to technology selection to provide customers with the best solution for their needs using technology from a variety of partners and suppliers. After development, Lumitex will work with the customer to optimize the design for the most effective production method with Lumitex and/or a third party.
About the Lighting Research Center
The Lighting Research Center (LRC) at Rensselaer Polytechnic Institute is the world's leading center for lighting research and education. Established in 1988 by the New York State Energy Research and Development Authority (NYSERDA), the LRC conducts research in light and human health, transportation lighting and safety, solid-state lighting, energy efficiency, and plant health. LRC lighting scientists with multidisciplinary expertise in research, technology, design, and human factors, collaborate with a global network of leading manufacturers and government agencies, developing innovative lighting solutions for projects that range from the Boeing 787 Dreamliner to U.S. Navy submarines to hospital neonatal intensive-care units. In 1990, the LRC became the first university research center to offer graduate degrees in lighting and today, offers a M.S. in lighting and a Ph.D. to educate future leaders in lighting. Learn more at www.lrc.rpi.edu.

About Rensselaer Polytechnic Institute
Founded in 1824, Rensselaer Polytechnic Institute is America's first technological research university. Rensselaer encompasses five schools, 32 research centers, more than 145 academic programs, and a dynamic community made up of more than 7,900 students and more than 100,000 living alumni. Rensselaer faculty and alumni include more than 145 National Academy members, six members of the National Inventors Hall of Fame, six National Medal of Technology winners, five National Medal of Science winners, and a Nobel Prize winner in Physics. With nearly 200 years of experience advancing scientific and technological knowledge, Rensselaer remains focused on addressing global challenges with a spirit of ingenuity and collaboration.