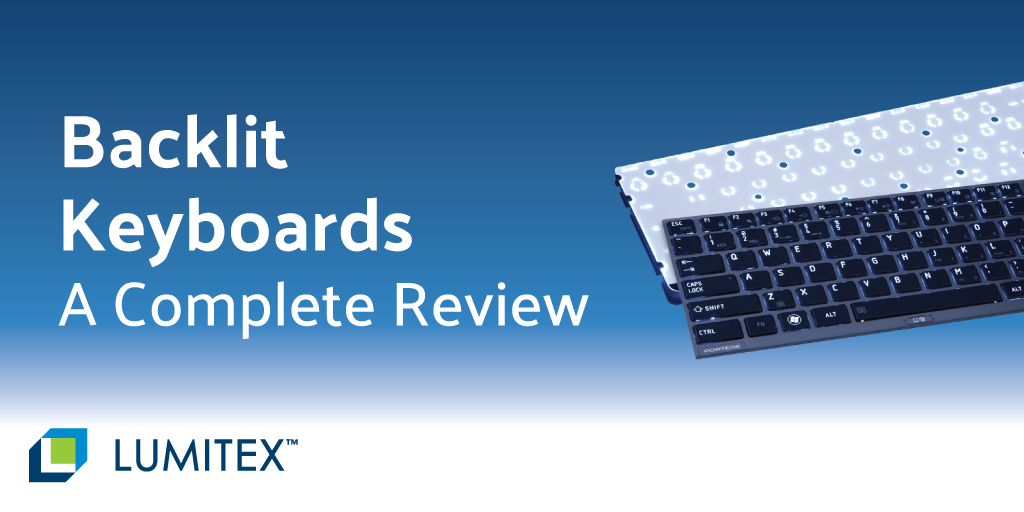 What Is A BackLit Keyboard?
Simply put, a backlit keyboard is simply a keyboard where the keys are illuminated for better visibility in low light environments or for your personal artistic taste.
Light up keyboards are popular with gamers because of their suitability in darker surroundings and for computer users for both their practicality and aesthetic reasons.
With the amount of time you spend on your keyboards as editors or programmers and yes those lucky enough to have all that time gaming, you probably want to see with a light up keyboard.
We analyzed these keyboards to better understand their functionality and style. We took a look at the hardware side of things when it comes to your computer and tried to discover if a backlit keyboard is for you.
Advantages
The difference between a backlit keyboard and a regular keyboard is that the backlit keyboards are able to be used in darkness because it lights up from behind the keys.
On regular boards the characters attributed to each key are simply printed on and do not light up. This makes backlit keyboards the ultimate in versatility.
Depending on the keyboard supplier and model, you can have one or more colors. For the gamer or for the person who wants a bit more flair in their computer hardware setup, a colorful backlit keyboard is the way to go.

While these keyboards certainly tend to bring a more youthful feel to a desk, they are suitable for anyone young at heart.
In general, if you look at your keyboard, (might actually have to feel your keyboard), the F and J keys have raised lines on them.
It's suppose to help navigate around the board even when you are not in optimal lighting.
Of course, you have to know how to type efficiently and not just with your pointer finger (aka index finger) for it to work correctly.
Some would argue efficient backlighting is the solution.
Laptops with lights can be both practical and eye-catching.
Read more about illuminated keyboards as the ultimate accessory for gamers, editors, or programmers.
Disadvantages
Illuminated keyboards consume more power than the standard keyboard. If not plugged in and charging it can drain your battery at a faster rate.
For the Gamers:
According to DingIt's Guide to Buying a Gaming Keyboard...
"Many of us game in low light or in the dark. Therefore, while not strictly necessary, a gaming keyboard with backlighting gives us a distinct advantage. Yes, backlit keyboards look pretty – but that's not the real benefit.
With a backlight, when you are gaming in the dark, it's easy to get your fingers back in the right position on the keyboard and you're less likely to hit the wrong key. High end models often allow backlight customization, so you can alter the color and the brightness."
Let's talk about what's available in 2017 ...
What to Look for: LED - Backlit Keyboards 2017
Computer Shopper researched the best laptops with backlit keyboards.
They found there are 5 factors you need to consider before making a purchase:
Brightness & Tweak-ability - Is it done manually?
Lighting Bleed - A keyboard with a solid border around each key tend to avoid bleeding.
Programmable Lighting - Found only on gaming machines. There is whole board and zonal lighting. With the latter your keyboard is divided into regions.
Key Travel - The distance the key moves up and down.
Key Layout - Feel your keyboard. Typing should be comfortable.
Computer Shopper compared 15 laptops varying in price and options. It really comes down to personal preference, need and budget.
Let's take a look at some of the best keyboards for laptops...
Review of Backlit Keyboards - Laptops
We researched a few of the most popular laptops on the market for 2017. They are in no particular order.
In doing this review, we were most interested in the keyboard element.
Apple MacBook Pro
Since we are strictly chatting keyboards here, the newer versions have grown their touch pad.
Whether that is important to you or not probably depends on what you are using your laptop for.
"While the touch pad changed in terms of size, but feels the same, the keyboard on the new MacBook Pro looks roughly the same (at least below the function row). But it feels completely different.
Apple has doubled the height of the left- and right-arrow keys, which is welcome, but it has also nixed the comfy key switches of the previous MacBook Pro for a second-generation version of the "butterfly" switches that are used in the company's more compact Apple MacBook laptop (that is, the non-Pro ultralight model)."
Find out if your notebook has a light up keyboard:
Step 1 - From the Apple menu, choose System Preferences
Step 2 - Click on Keyboard
Step 3 - If the Keyboard preferences window has an "Adjust keyboard brightness in low light" checkbox, you have a backlit keyboard.
You can adjust your keyboard brightness automatically or manually.
In newer models of MacBook Pros (specifically the 2016 MacBook Pro) there is a control strip to adjust your keyboard brightness simply by tapping on it.
Dell XPS 13 2-in 1 (2017)
Dell has upped the ante, allowing its touch screen laptop to transform into a tablet.
The Verge, an American technology news and media network operated by Vox Media; had nothing but praise for its illuminated keyboard.
"Dell's keyboard is a joy to type on, and save for arrow keys which are a tad too small, I have no complaints with it. Same goes for the trackpad: it's smooth, without being too smooth; supports Microsoft's Precision gestures; and doesn't get in the way or register stray clicks when I'm typing.
Dell has added a fingerprint scanner to the right of the trackpad that works with Windows Hello to log into the computer. It's very fast and convenient and perhaps my favorite feature on this computer."
Watch their full review with video by Dan Seifert.
Lenova Yoga 910
Laptop did a review of the Lenova Yoga 910. They commented the keyboard and touchpad are quick and responsive.

"While the Yoga 910's keyboard sports a somewhat shallow travel distance of 1.3 millimeters, it's balanced out nicely by a relatively stiff 65 grams of actuation weight required to depress the keys.

This gives you a pretty snappy typing experience; I had no trouble hitting my typical 75 words per minute on my first try."

Engadget had a a few pros and cons of their own:

Pros:
thin and light
good specs for the money
long battery life
mostly comfortable typing experience
mix of full-and type-C USB ports
Cons:
lots of fan noise
some shrunken keyboard buttons
frustrating touchpad
unreliable fingerprint reader instead of a Windows Hello webcam
no thunderbolt 3 support
large bezel below the screen
There is so much variety in keyboards that it can become mind-boggling to find the best one. Laptop for Programming recently published the best keyboard for Programming 2017.
If you're a programmer and you spend most of your time pressing keys, it is a worthwhile read.
They break down the pros and cons for mechanical, membrane, programmable and ergonomic keyboards.
Conclusion
One could argue your keyboard is one of the most valuable components to your computer.
If you are on your laptop for extended periods of time, a quality keyboard will go a long way.
Keyboards come in all shapes, designs, and prices. Most are designed with illumination built in. Your choice of keyboard depends on your need and functionality.
Lumitex Light Guide Technology can provide the thinnest, most optically efficient backlighting solution with highest uniformity for computer keyboards.